Molly is a charming 2 year old female mix breed. She is about 20 lbs. She was found starving in a ditch. It took her rescuer two days to catch her. At first scared and cautious, Molly had to learn to trust people again. She has come a long way and has become a wonderful little dog.
Molly is house trained to a pet door and is crate trained. She gets along well with dogs and cats. One of her friends, Scooter, is also for adoption. She rides well in the car and is leash trained. She is learning sit and lay down. She likes to get on the couch and bed with her family, and enjoys playing with stuffed animals.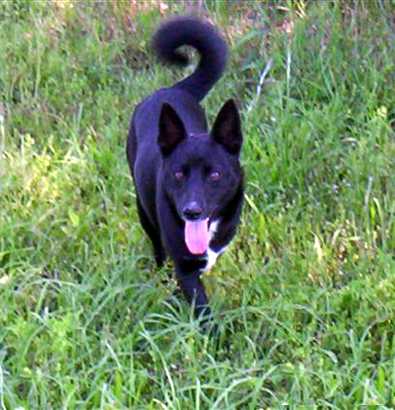 Molly takes a little while to warm up to strangers, but the occasional treat goes a long way to breaking the ice. Once she gets to know you, she will pile up on top of you when you are laying on the couch. She makes a really good TV watching and sleep buddy. Molly is well mannered with her rescuer's baby, but may not be good with children that poke, pull on or hit her. Molly's rescuer is highly experienced with canine companions, and always monitors Molly when her baby is around.
Molly is a really good dog. Her rescuer has fallen in love with her and believes she will make someone a wonderful friend.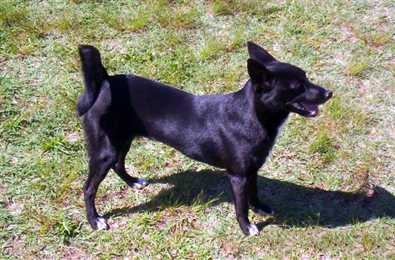 Molly is spayed, up to date on vaccinations, on heartworm preventative and micro chipped.
A secure fenced yard and home visit is required. There are no exceptions.
Molly's adoption fee is $125. Molly is an independent rescue effort and so may not be attending the DogsOnly adoption showings at the WLR on across from Target and Home Depot from 1-4.
If you would like to learn more about Molly, you are invited to send an email to her rescuer at manda@iocc.com or complete an online adoption application by clicking the orange colored text links at the top or bottom of this page.
DogsOnly relies solely on donations and is a 501(c)3 Humane Society. Our mission is to rescue dogs that most other groups are not interested in due to their size, breed, age, health or other various reasons, and to provide education resources for dog owners and those with an interest in the wellbeing of dogs. DogsOnly believes that no dog should be left behind.
Thank you for your interest in rescue and in saving the life of a dog. Every day in the United States, 11,000 dogs die.
Why Buy When You Can Save? Save a Rescued Dog.
If you don't find that special companion you are looking for in the DogsOnly rescue, rehabilitation, and re-home program then please visit Little Rock Animal Services, North Little Rock Animal Services, Sherwood Humane Animal Services, or one of the many other central Arkansas rescue organizations to save a rescued canine companion.